Folkcharm Travels
Objective
Empower local communities and increase their income-earning opportunities
Preserve artisans' traditions by instilling a sense of pride in their heritage and skills
Enable travellers to experience the way of life of rural crafts communities
Promote sustainable lifestyles through appreciation of local crafts and produce
Challenge
The rapid spread of the fast fashion industry across the world has produced the greatest challenge yet to traditional crafts businesses. For rural craft-based communities, mass production, along with changing social conditions and cultural tastes, have placed the survival of artisans at severe risk, made worse by the the lack of incentive for the young to continue their family professions. With income from crafts on the decline, young villagers have no choice but to migrate to cities in search of stable work. Unless a balance is found, many rural craft traditions will disappear within a decade or two if knowledge is no longer passed on between generations.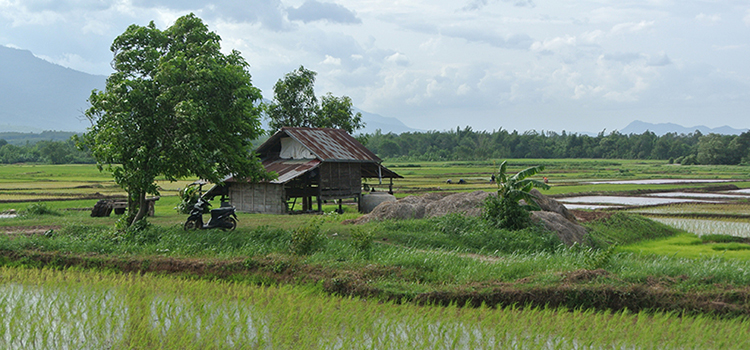 Fittingly for a country well known for its rich heritage of traditional crafts, Thailand has seen the gradual emergency of small-scale social enterprises aiming to address common challenges while nurturing appreciation of local crafts by connecting urban shoppers with rural artisan communities. Among them is Bangkok-based social enterprise Folkcharm, a founding member of the VolksKrafts Artisans' Hub.
Social Enterprise
Folkcharm began working with rural Thai weaving communities in three villages to create wearable fashion using organic and natural materials. Together with members of the Volkskraft Hub, Folkcharm brings these products to consumers through pop-up markets across Bangkok while promoting a sustainable choices movement built on the group's shared vision to see local Thai textiles and craft become part of the lifestyle of the new generation.
By 2016, Folkcharm has established new relationships with three rural communities in different provinces in Thailand to create natural and organic products combining traditional craft techniques with a contemporary design aesthetic. Despite being a newcomer on the fashion scene, demand for FolkCharm's products, especially its cotton apparel, quickly grew and continues to be strong.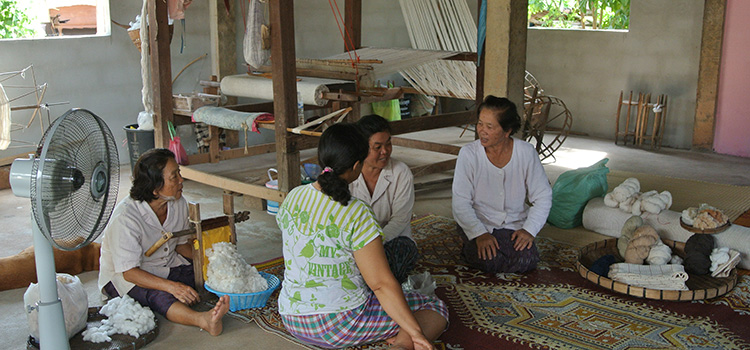 As an expansion of its vision to promote greater appreciation of traditional craftsmanship and improve the livelihoods of its producer communities, AirAsia Foundation has awarded FolkCharm a grant to develop seasonal, customisable tours to villages in Loei Province, where travellers will be able to do the following:
Experience the rural way of life that revolves around the craft community in beautiful, untouched Loei
Stay in traditional village accommodation
Eat home-cooked North-Eastern Thai meals by the locals
Engage in activities such as cotton-weaving, basketry, soap-making, crop-harvesting, natural dye workshop
These tours empower villagers to realise and value their local knowledge and cultural heritage, by allowing them to participate in and earn from community-based tourism, as well as revitalising certain traditions such as weaving. It also enables travellers to reflect on the personal stories of artisans and the wider narratives of the cultures that inspire their designs, to encourage them to embrace a more sustainable lifestyle.
Organisation
FolkCharm Co., Ltd was founded in 2014 to promote appreciation of traditional weaving techniques by creating unique pieces of carefully-crafted, environmentally-friendly products from organic and natural materials, embodying the sustainable fashion movement. At the same time, it seeks to improve the livelihoods of rural communities by employing local artisans from various parts of Thailand at fair trade wages, with the hope of getting the younger generation to see the art's worth and refrain from moving away from their families to big cities for work.
Other Partners & Contributors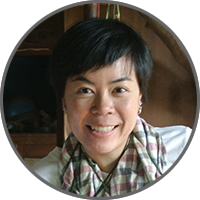 Team Leader
Passawee T. Kodaka
Passawee is the founder of FolkCharm. She shares a deep bond with the villages she has collaborated with to promote sustainable development. By partnering with local artisans, Passawee strives to break their cycle of poverty. Her vision is for people to adopt sustainable lifestyles and contribute towards the preservation of cultural traditions.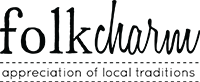 FACTBOX
LOCATION

Loei Province, Thailand
GRANT PERIOD

April 2017 - March 2018
GRANT AMOUNT

THB 294,000
BENEFICIARIES

29 Families

Arts & Culture

Environment