Muser Shade-Grown Coffee
Objective
Improve income and livelihood of Muser hilltribe coffee farmers
Promote forest conservation
Challenge
Coffee-planting in Doi Muser (Muser Mountain) was initiated over 40 years ago as part of the Thai Royal initiative to eradicate opium cultivation in the highlands. Large areas were switched to corn cultivation but mono-cropping is now acknowledged to cause numerous side effects on the ecosystem including soil erosion and deterioration, biodiversity loss and chemical leaching. The impact on farmers' livelihoods has also been severe. Farmers become vulnerable to crop failures, price fluctuations, over-reliance on middlemen and over-dependence on chemical fertilisers and pesticides. The loss of forest cover and biodiversity also greatly affected hilltribe identities, values and well-being.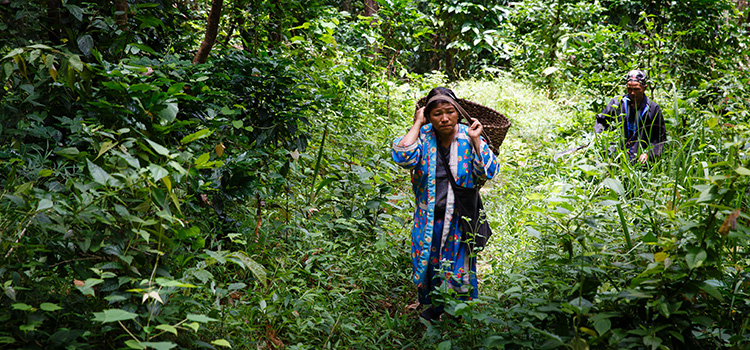 As an alternative to corn, some members of the Muser community began cultivating shade-grown coffee. Coffee farmers are found to benefit from greater stability in income. They also face less pressure to relocate from Doi Muser areas designated as part of the Taksinmaharat National Park as the community has been able to aid forest rehabilitation by replanting native trees to create the canopy needed for cultivation of shade-grown crops.
To encourage more farmers to switch, Muser Coffee Hill began purchasing beans at fair trade prices from Muser farmers and processing them for sale. The company's further expansion is limited by the capacity of its coffee roaster and its access to capital to buy larger quantities of fresh beans.
Social Enterprise
The Muser Coffee Hill project is our first social enterprise support programme undertaken in partnership with Thai social enterprise incubator ChangeFusion, to increase Muser Coffee Hill's production capacity and expand its distribution channels.
The collaboration began with a social enterprise grant from AirAsia Foundation for Muser Coffee Hill to
Purchase a new automated roaster that is able to triple its roasting capacity
Set up a revolving fund to purchase larger quantities of fresh beans for roasting. Income received from the sale of roasted beans are repaid to the fund including 5% profit from all sales
Provide small loans to new farmers converting to shade-grown coffee cultivation
Under the next phase of our support programme to help improve sales and reach new buyers, we connected Muser Coffee Hill with marketing and communications specialists, Young & Rubicam Malaysia.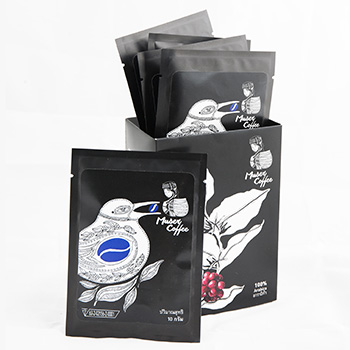 Through Y&R Malaysia's pro bono CSR Programme, Muser Coffee Hill gained a brilliant new brand identity that better positions shade-grown coffee in the market.
With a logo uplift, new packaging and communication materials, Muser Coffee Hill products are now easily identifiable through a brand identity that recognises the Muser community's hilltribe heritage, the social enterprise's social and environmental mission and the quality of its shade-grown coffee beans.
From January 2016, Muser Coffee Hill's new drip coffee is available onboard Thai AirAsia flights, together with a special 5-sachet gift box.
Muser Coffee Hill products are currently distributed by Bangkok-based organic and fair trade social enterprise, Nokhook Group. For enquiries on the purchase of beans and other coffee products, please contact info@nokhookgroup.com.
Organisation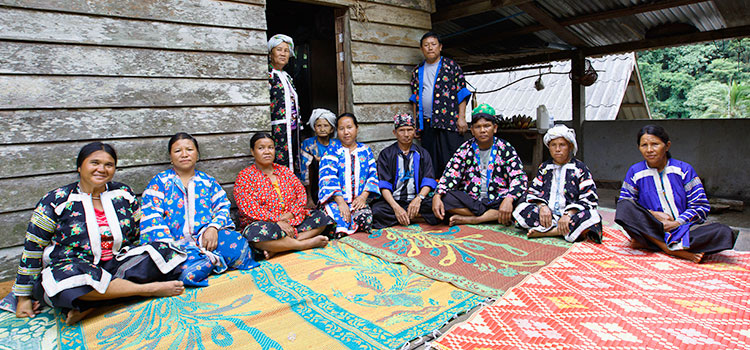 Muser Coffee Hill was formed in 2008 with a mission to improve the livelihood of local farmers and promote forest conservation through purchasing, processing and selling shade-grown coffee. The company currently works with a network of 3,000 hilltribe farmers by providing new farmers with training and guidance on conversion to shade-grown coffee cultivation.
Other Partners & Contributors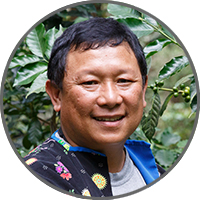 Team Leader
Jakkapong Mongkhonkeeree
Jakkapong has strived for more than three decades to increase the level of ethnic participation in the formal economy so that they can stand on an equal footing and preserve their cultural heritage with dignity. Through innovative market solutions, he brought together a trusted network of ethnic minorities to create sustainably grown agroforestry products and rehabilitate deforested highland areas.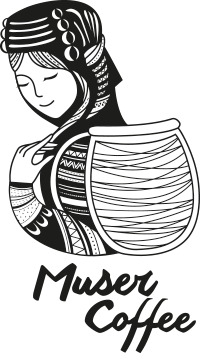 FACTBOX
LOCATION

Tak Highlands, Thailand
GRANT PERIOD

Mar 2014 – on-going
GRANT AMOUNT

THB 647,500
BENEFICIARIES

200 Families in 6 Muser Villages

Environment

Indigenous Livelihood