Thien Chi Bamboo Bicycle Workshop
Objective
Create full-time employment for seasonal farm workers
Generate income to fund healthcare and education for the poor and ethnic minority communities
Encourage cycling as a lifestyle choice
Challenge
Dragon fruit farming is the main economic activity in the Ham Thuan Nam district. During the dragon fruit season between May and October each year, farm workers are hired for temporary work but when the season ends, they become unemployed and have to seek out odd jobs to make a living. Without job security, they are unable to sustain a stable income to support their families. Consequently, many get into debt or face social problems such as alcoholism.
Social Enterprise
In 2011, Thien Chi started a bamboo bicycle social enterprise to create jobs and potentially earn profits that can sustainably fund part of their activities. The first workshop was set up in Tanh Linh district. With demand for the innovative bicycles outstripping supply, new investment was needed to set up a second workshop in Ham Thuan Nam district.
With AirAsia Foundation's grant, Thien Chi was able to fund the purchase of new machines and materials for its new workshop, training for new staff to make quality bamboo bicycles and partial production costs while the workshop improved its production standards and quality.
By the end of the grant period, the workshop employed 8 permanent staff and one part-time staff, doubled staff salaries on average, provided workers with insurances and more than doubled its bamboo bicycle production rate from 318 frames in 2014 to 403 frames in the first 5 months of 2015. Profits are channeled into funding Thien Chi's health and education programmes in the province.
Organisation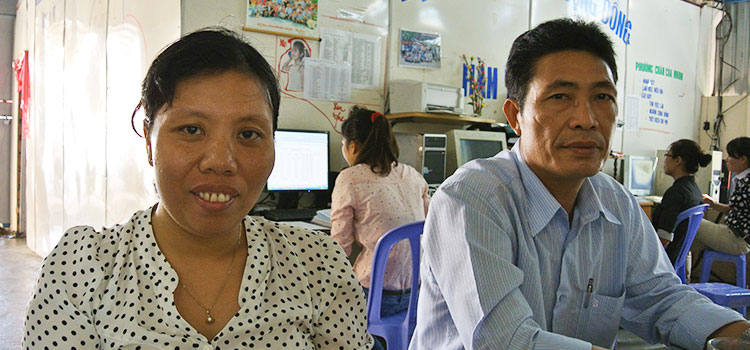 Thien Chi is a non-profit organisation established in 2004 to address rural poverty by creating stable employment opportunities, building the capacity of local communities and conducting healthcare and education programmes. The organisation currently works with over 3,000 families in 3 rural districts of the Binh Thuan province.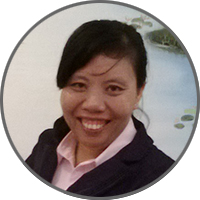 Team Leader
Luong Thi Phi Loan
Loan is the Director of the Thien Chi Centre of Ham Thuan Nam, responsible for coordinating and supervising all community programmes in the district. In 2013, she oversaw the establishment of the bamboo bicycle workshop and in two short years, grew the social enterprise into profitability.

FACTBOX
LOCATION

Ham Thuan Nam District, Vietnam
GRANT PERIOD

Jan 2014 – Mar 2015
GRANT AMOUNT

USD 17,143
BENEFICIARIES

10 Families

Environment

Poverty Alleviation