Cambodian Large Shadow Puppet Performance @ George Town Festival
Description
In our very first social enterprise sponsorship, we brought Cambodia's famed Wat Bo Sbaek Thom or Large Shadow Puppet Troupe to perform as one of the highlights of the 2012 George Town Festival.
Sbaek Thom is a refined form of shadow theatre and one of the oldest performance styles in Cambodia with its roots dating back to Angkorian times. To the delight of audiences, the 16 young performers from the Wat Bo Troupe performed a dramatic episode from the epic tale of Reamker against the stunning backdrop of Penang's Khoo Kongsi. Reamker is the Khmer adaptation of the Hindu classic Ramayana.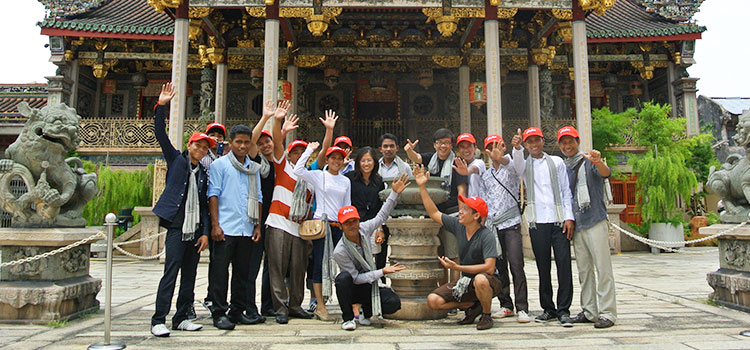 While in Malaysia, the troupe not only had the opportunity to sample the island's delights but also enjoyed some whirlwind sightseeing in Kuala Lumpur on their way home to Siem Reap with AirAsia.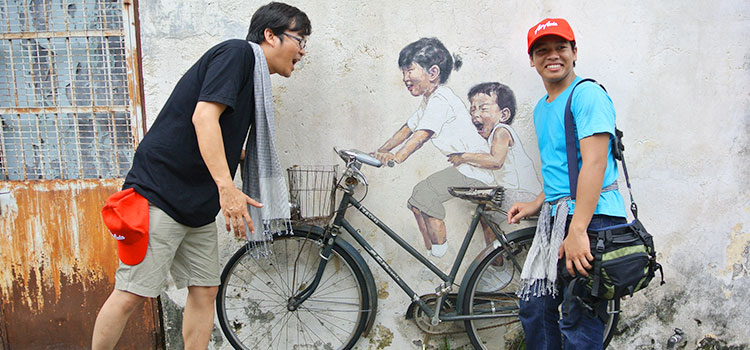 The participation of the Wat Bo Troupe in the 2012 George Town Festival was organised in collaboration with Cambodian Living Arts, a grantee of AirAsia Foundation and a social enterprise dedicated to professionalising traditional artforms so that artistes are able to earn a livelihood and ancient arts have a chance of surviving into the future.
FACTBOX
LOCATION

Penang, Malaysia
DATE

07 Jul 2012