Description
For the first time ever, AirAsia Foundation held a community festival with refugees at our corporate headquarters featuring social enterprises and local NGOs that work for their benefit. This event encouraged Allstars and guests to know more about the experiences of refugees in Malaysia and what we can do to help overcome their difficulties. In the spirit of sharing our home, we opened the event to students, families, and guests.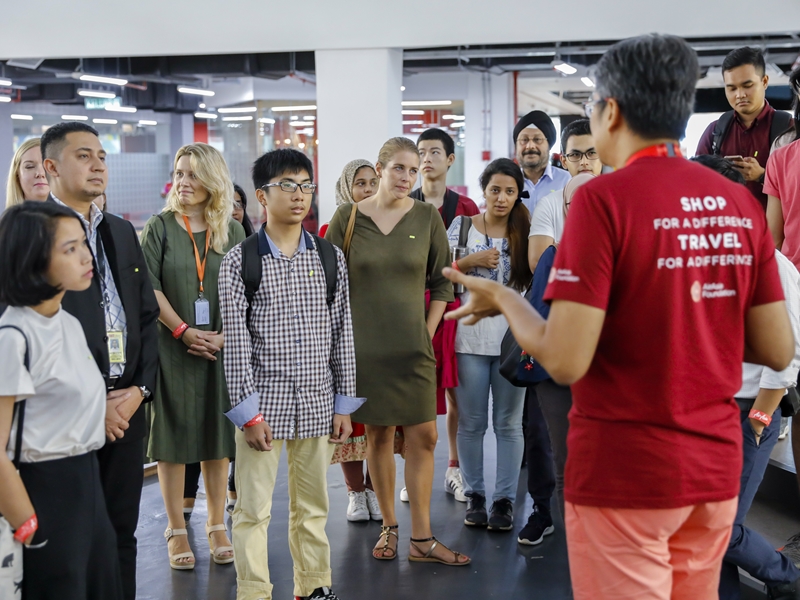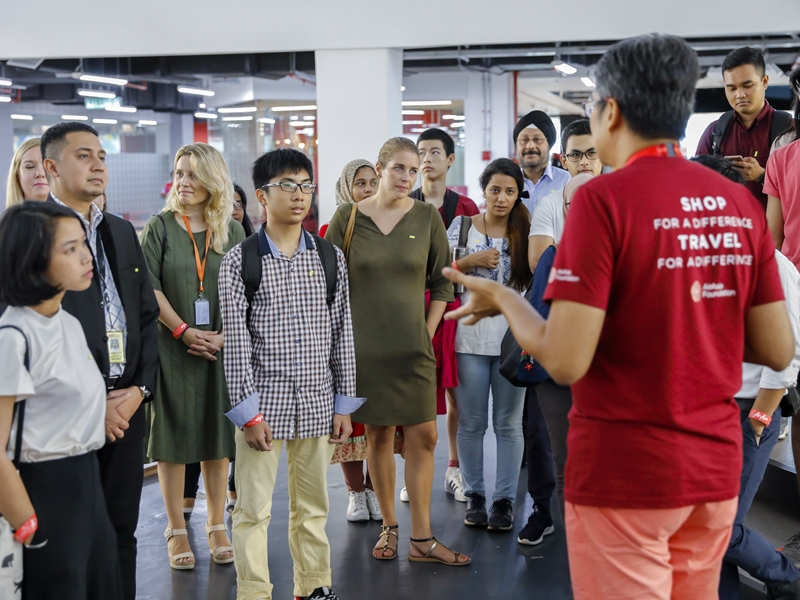 A photo exhibition by the UNHCR entitled "Pieces of Home" showcased photographs of fifteen refugees giving a glimpse of their past and sharing mementos they brought with them. IMARET coordinator Dr. Munawwar Salim shared the experiences of volunteer doctors in the world's largest refugee camp in Bangladesh, with flights sponsored by AirAsia Foundation. The talks were completed by a message of hope and gratitude from Nahid, founder behind Nazanin, a social enterprise brand made by Afghan refugees to create livelihood for her family.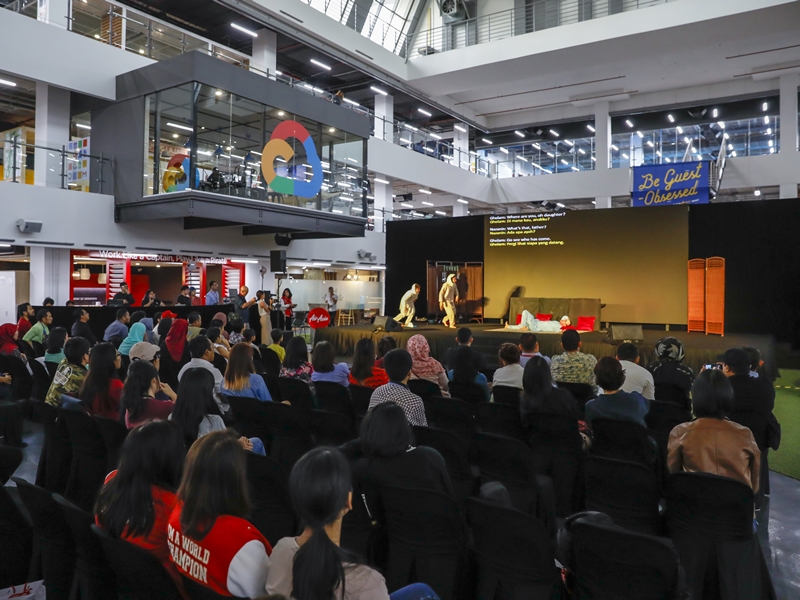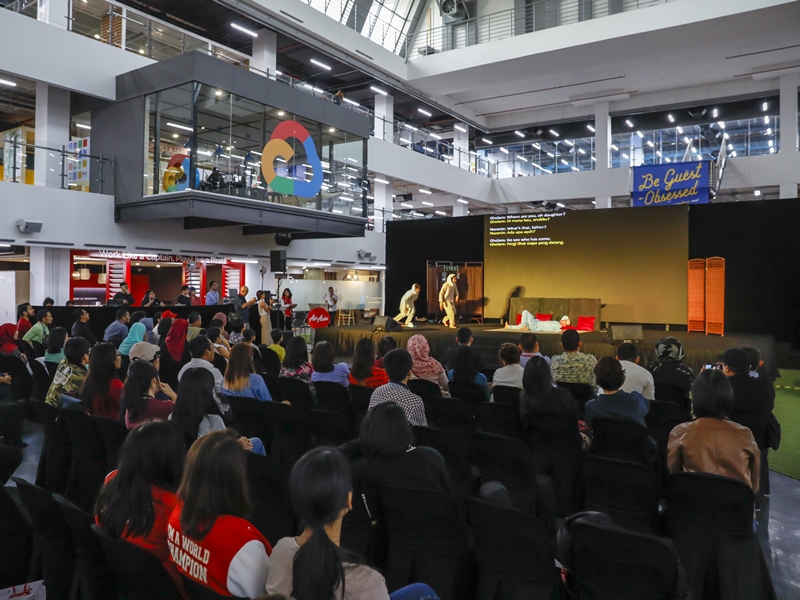 The main event for the night was a theatre performance on the topic of child marriage, as performed by refugee members of the Parastoo Theatre. The play tells the story of a 12 year old girl named Nazanin who was forced into early marriage as repayment of her father's gambling debts. To encourage discussion among audience members, the performers use the 'Theatre of the Oppressed' methodology which gives spectators the opportunity to suggest solutions that could change the story outcome. One audience member reenacted a scene of how she, as a family member, would protect and defend Nazanin from the man who wanted to marry her.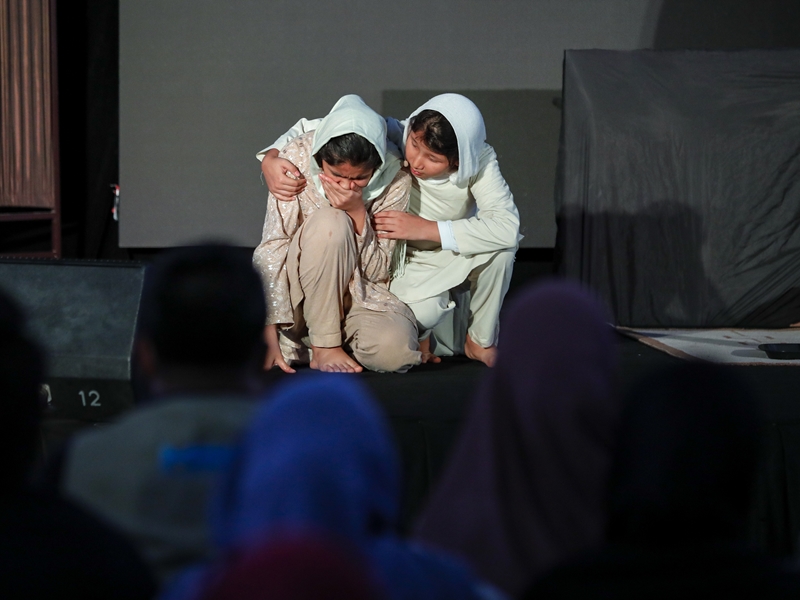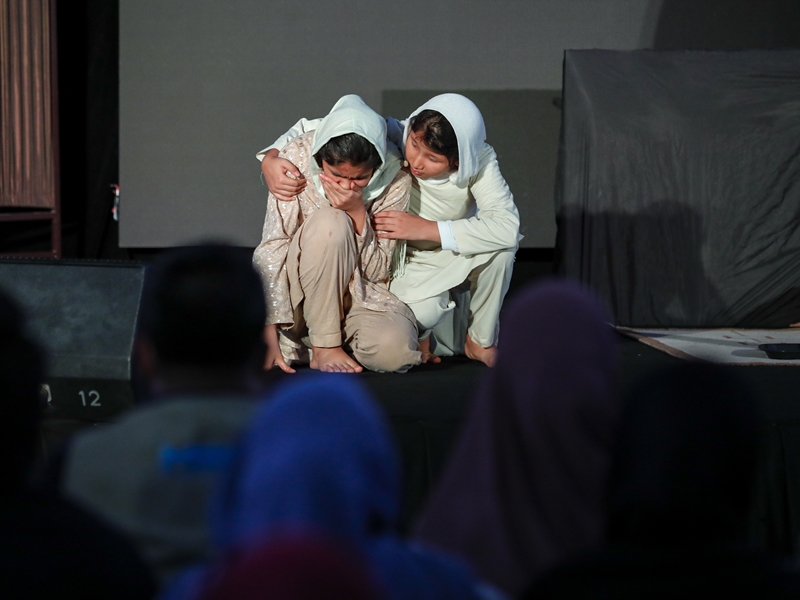 The night came to a close with a feast catered by The Picha Project featuring Syrian, Palestinian and Afghan dishes served to all guests. 'Destination: GOOD' by AirAsia Foundation also had a special selection of products made by refugees which were sold during the event.
Check out the gallery below for more!
FACTBOX
LOCATION

AirAsia RedQ
DATE

22 Nov 2018