Tonibung Awarding Ceremony
Description
We took the opportunity to travel to Sabah during the annual Kaamatan Festival (or Harvest Festival) to present Tonibung or Friends of Village Development, with our social enterprise award. The award would enable the organisation to start a hire purchase scheme to enable indigenous communities to purchase micro-hydro turbines to bring clean, renewable energy to their villages.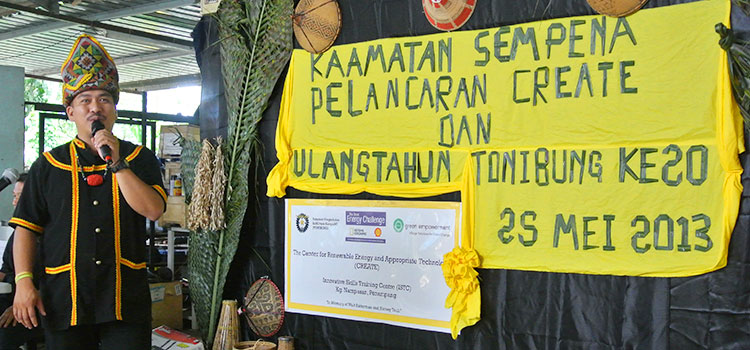 In tandem with this dual celebration, Tonibung also inaugurated its new Centre for Renewable Energy and Appropriate Technology or CREATE, a training centre aimed at imparting skills on innovation and renewable technology use to indigenous youths. CREATE also serves as a workshop for indigenous technicians to assemble micro-hydro turbines locally.
Click here to find out more about Tonibung's work.

FACTBOX
LOCATION

Sabah, Malaysia
DATE

25 May 2013