Crisis
On 28 September 2018, the Indonesian island of Sulawesi was struck by a 7.5-magnitude earthquake. Shortly after, a series of tsunami waves hit the Bay of Palu, decimating the coastline. The death toll reached over 4,000, and thousands were left homeless.
Campaign
AirAsia deployed collection boxes on all flights operated by the AirAsia Group and AirAsia X Group, and put up a dedicated donation page on airasiafoundation.com for those who wish to donate online. 
All donations were channeled to AirAsia Foundation grantee Yayasan Arkom Indonesia to help rebuild homes and improve disaster resilience in affected areas, and were matched by the airline.
Lead Partner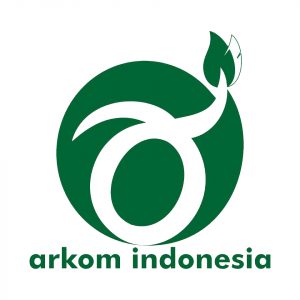 Yayasan Arkom Indonesia (Arkom) is registered as an NGO by the Indonesian Law and Human Rights Ministry. Founded by a group of community architects, its primary focus are in disaster management, empowerment of urban and rural communities through participatory development, development of social entrepreneurship and research of settled environments for conservation knowledge derived from environmental awareness and local wisdom.
Arkom has its roots in Arkomjogja, an open platform for architects and professionals working with grassroots communities to organise community-led initiatives. Established in 2012, it is part of the Community Architects Network covering members from 19 countries in Asia. In Indonesia, the organisation has worked on post-disaster reconstruction and rehabilitation projects in Aceh, Padang, Yogyakarta and Lombok. Internationally, Arkom has participated in post-disaster reconstruction and climate change adaptation projects in Yangon, Tacloban and Kathmandu.
Results
As of June 2019:
At least 200 temporary housing models built in 5 communities including water and sanitation systems

There are 10 community leaders in 5 communities having knowledge about the local technology of earthquake building

Four community centers have been built using local materials

At least two guidebooks for reconstruction and preparedness based on local knowledge were published

Community team consisting of economic, environment and construction aspects were established in five communities

200 permanent houses were built by the community as collaboration scheme with central government fund and AirAsia Foundation

Five comprehensive village planning documents in four sub-districts in community-level were created

Three models of earthquake-friendly house building design were created based on local wisdom

At least three local technological innovations are being developed for earthquake-friendly houses
FACTBOX
LOCATION

Sulawesi, Indonesia
CAMPAIGN PERIOD

October 12-31, 2018

Flights & Cargo Sponsorship

Fundraising
MYR2 million (approx. USD 480,000)