Crisis
On April 25, 2015, an earthquake with a magnitude of 7.8Mw struck Nepal with its epicentre at the remote Gorkha District. The earthquake triggered an avalanche on Mount Everest followed by a second earthquake on May 12, 2015. Over 9,000 were killed and more than 23,000 injured. With hundreds of thousands made homeless, the international community mobilised to bring relief aid to survivors.
Campaign
A two-part campaign was launched to support emergency relief and rebuilding needs in worst affected areas. Flight and cargo sponsorships were provided for emergency relief organisations from ASEAN to Kathmandu. In the second phased of the campaign, a donations campaign was launched through donation boxes carried onboard all flights originating in Malaysia and Thailand, and a fund-raising website at airasiafoundation.com.
With the funds raised, four schools were identified for rebuilding. They are
| | | |
| --- | --- | --- |
| Name of School | Location | No. of Students (2016) |
| Shree Kalika Primary School | Simjung | 87 |
| Shree Olang Primary School | Olang | 87 |
| Three Sital Danda Primary School | Hansapur | 52 |
| Shree Baudha Primary School | Khinpu | 46 |
| Total |   | 272 |
In Dec 2017, a team of 10 AirAsia Allstars arrived at Olang to mark the opening of the new school with a first joint Sports Day for students from all four schools. View our short film on the outcome of the 'To Nepal with Love' campaign.
Lead Partner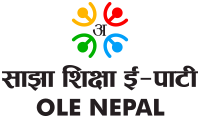 Established in 2007, OLE Nepal pioneered the integration of technology in classroom teaching-learning approach in Nepal. In partnership with Nepal's Department of Education, OLE Nepal launched the One Laptop Per Child (OLPC) initiative in April 2008 with support from the Danish Government. The Programme was expanded in 2009 with additional support from the UN World Food Programme and Finnish Government.
In 2012, OLE Nepal received a grant from AirAsia X to equip the Shree Chandi Devi primary school in Kathmandu valley with laptops, equipment and teachers' training for a year. The programme was completed successfully in 2013.
Results
| | | |
| --- | --- | --- |
| OLE Nepal | Rebuild and equip schools to join One Laptop Per Child (OPLC) programme network | USD 200,654 |
| Nepal Red Cross | Provide emergency aid of food, clean water and medical relief | USD 98,387 |

FACTBOX
LOCATION

Gorkha District, Nepal
CAMPAIGN PERIOD

6 – 22 May 2015

Flights & Cargo Sponsorship
Seats sponsored: 54
Cargo sponsored: 1.2 MT



Rehabilitation
Rebuild 5 schools