Fisherfolk
Objective
To improve the ocean ecosystem and biodiversity
To create employment and increase the bargaining power of women from fishermen households
To improve living standards and income of small scale fisherman
Challenge
Unsustainable fishing practices, mostly by commercial fishermen that claws the sea floor, have led to the degradation of the ocean ecosystem. The effects were prominent and 15 years ago, the fishermen of an affected village, Nakhon Si Thammarat, started experiencing lesser catch. The daily catch had reduced to only 2 kilos per day in comparison to what used to be 80-100 kilos per day. Furthermore, small scale fishermen were also often exploited by middlemen, resulting in lower income.
Social Enterprise
Fisherfolk was developed out of the Federation of Thai Fisherfolk Association as a way to promote sustainable fishery and marine conservation. The women-led social enterprise has set up local operation branches in Prachuap, Nakhon Si Thammarat, Satun, Pattalung and Songkhla. Fisherfolk purchases the catch from fishermen that follows sustainable fishing practices at a price higher than the middlemen and empowers the women from the fishermen household to process the catch into frozen seafood. 20% of the profit from Fisherfolk goes back into marine conservation whereby the fishermen would build artificial reefs using bamboo within the agreed vicinity. Its been more than 10 years since this was practiced and the fishermen were starting to see different types of fish in their catch and now they are able to catch about 40-50 kilos per day.
During the Covid-19 pandemic, the sales of the frozen seafood have declined and the fisherfolk branch in Nakhon Si Thammarat diversified the product offering by selling pre-cooked frozen meals which can be delivered to homes. They were able to continue the business operations and also hire 3 more part-time women to work on the food production.
Through the AirAsia Foundation grant, Fisherfolk Nakhon will be able to:
Enhance the production facilities to increase production
Expand the marketing efforts to acquire more customers and promote the importance of sustainable fishery
The expansion would enable Fisherfolk to continue generating an income to expand on their mission and continue the marine conservation efforts.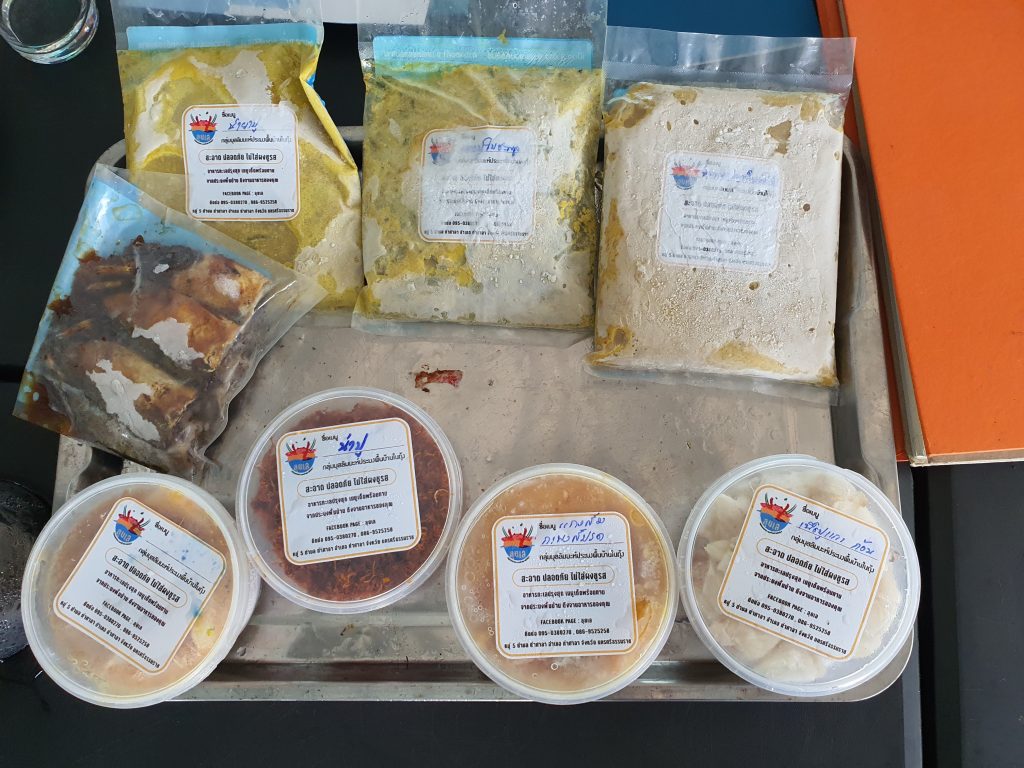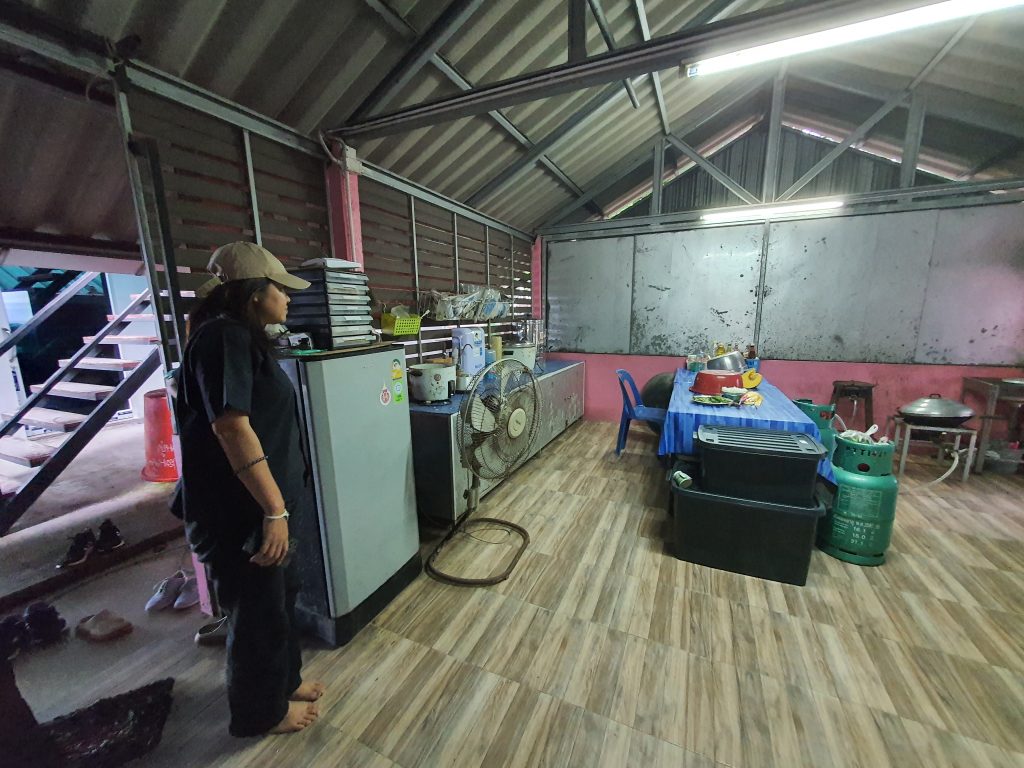 Organisation
Fisherfolk is a women-led social enterprise developed as a commercial unit out of the Federation of Thai Fisherfolk Association that promotes sustainable fishery and chemical-free seafood. They educate local fishermen on conservation and the use of sustainable fishing method and only source from those who abide by their rules by paying them at 5-20% higher than market rate. They also promote on the importance of eating chemical-free seafood and work with partners to bring these products to market.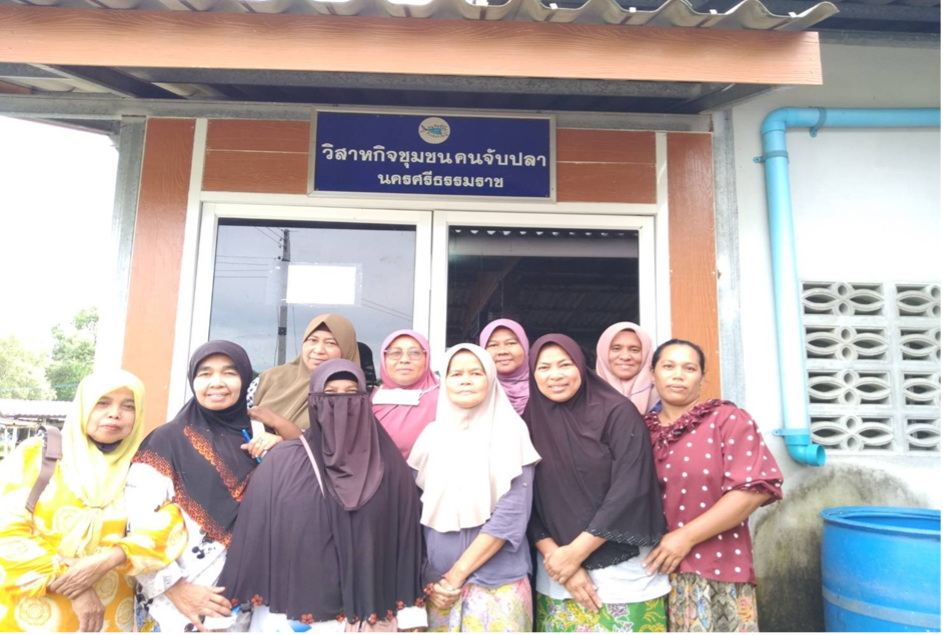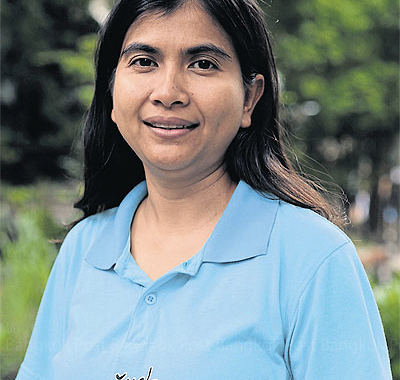 Team Leader
Saowalak Prathumthong (Tuk)
Saowalak is the founder of Fisherfolk with the aspiration to improve livelihood of local fisherfolks in Southern Thailand. Having been an officer of the Thai Sea Watch Association for 10 years, she's behind various initiatives and worked with communities on community rights and the adoption of sustainable fishery practices. She heads the sales and marketing.
FACTBOX
LOCATION

Nakhon Si Thammarat, Thailand
GRANT PERIOD

Oct 2023 - Sept 2023
GRANT AMOUNT

THB 680,000

Environment

Women