MakCik Travels
Objective
Enable ladies, the elderly and people with special needs to travel with assistance
Provide a gig economy platform for ladies to generate an income and be financially independent
Promote greater mobility for the vulnerable population in the tourism sector
Challenge
Mobility is a form of independence for both men and women. It is important for the physical and mental wellbeing of people. However in recent years, the risk of travelling alone is an increasing safety issue faced by women and the vulnerable population. Crimes such as physical assault or sexual abuse mostly occur during solo travel. It subsequently limits the mobility and daily activities of these individuals, restricting independence and affecting wellbeing.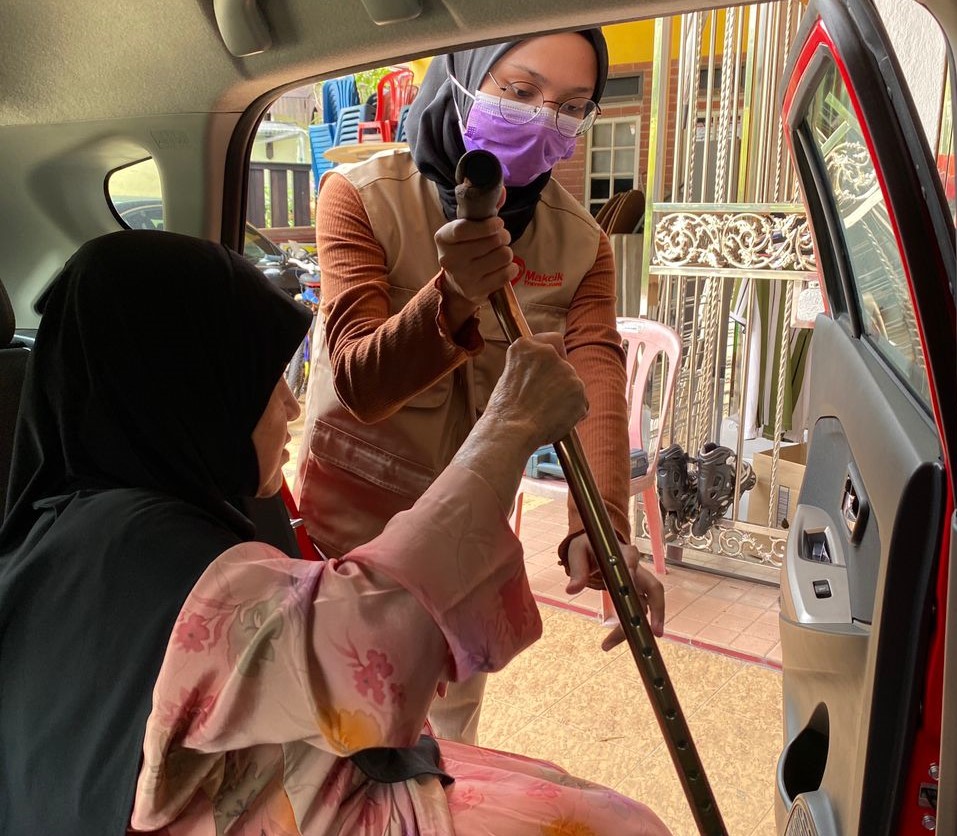 Social Enterprise
In the beginning, MakCik Travels was initiated to provide transportation services to ladies in the town of Bangi, Selangor. In 2019, the founders of MakCik Travels expanded to provide companionship services to promote safe travelling. MakCik Travels' services are provided by ladies known as AdiNitas, derived from the combined word of Adiwira (superhero) and wanita (women). AdiNitas are trained with skills to care for women and people with special needs. This enabled MakCik Travels to offer two types of services, a driver and/or a chaperone. A driver provides safe commuting to the desired destination while a chaperone will accompany the customers to the desired location and stay by their side at all times. The flexibility of the job enable AdiNitas to generate an income and gain financial independence.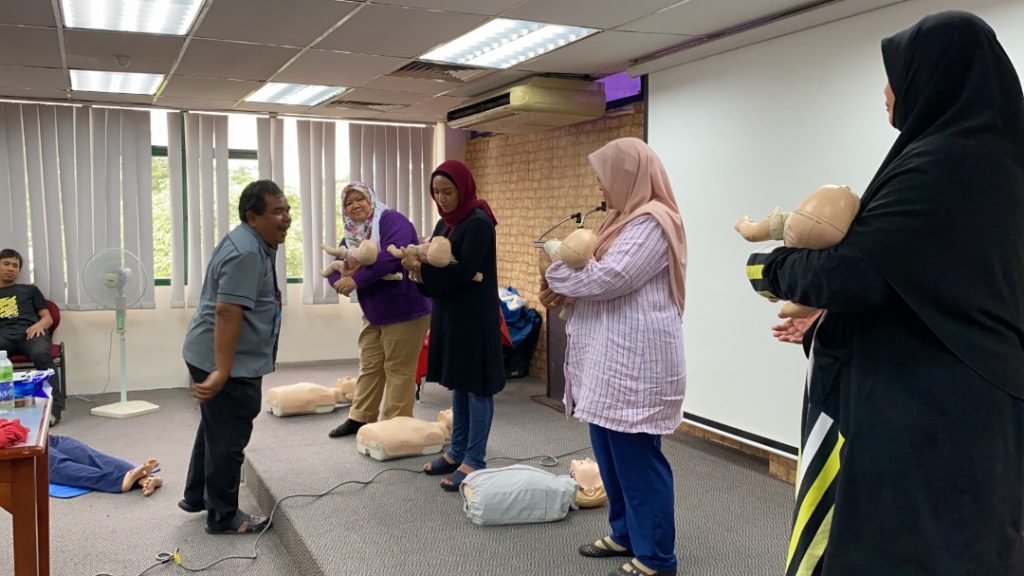 Since 2018, MakCik Travels has expanded to 8 different states in Malaysia with the assistance of 300 AdiNitas. The services provided have assisted over 6,000 customers which are mostly ladies, children, the elderly and people with special needs.
To build on this momentum, AirAsia Foundation has awarded MakCik Travels with a social enterprise grant to expand the elderly care services. The grant will fund:
trainings on basic life support, elderly care and communication for 30 AdiNitas
marketing efforts to attract new customers
Once the ladies are trained with the required skills, more AdiNitas are able to assist the elderly in daily activities such as visiting a relative, going to the hospital or doing groceries.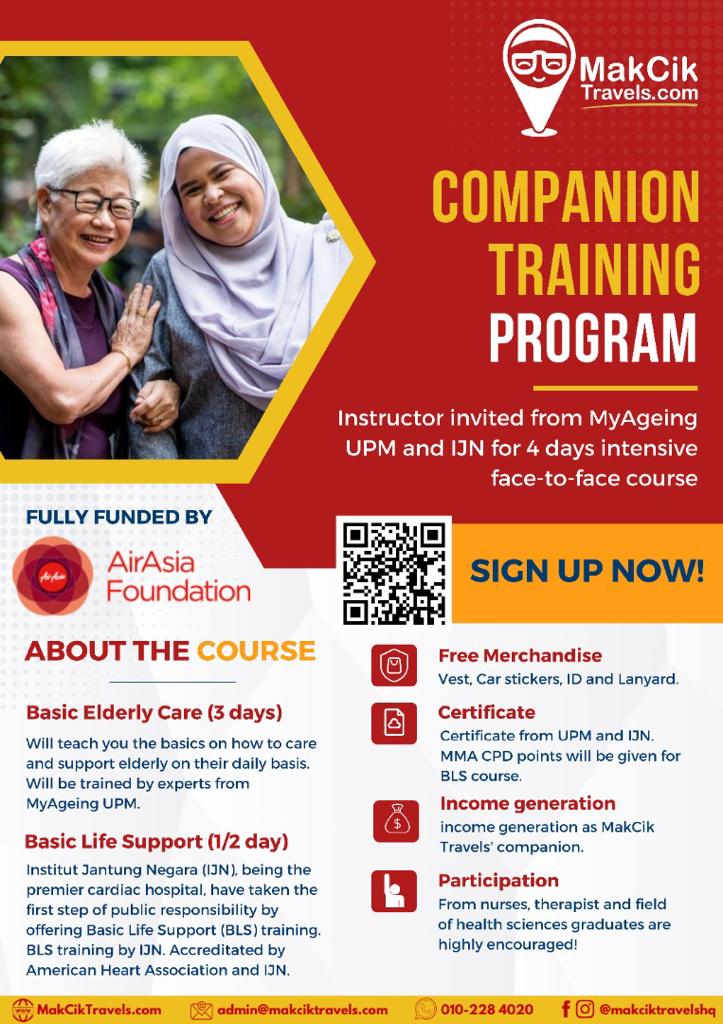 Organisation
Auntie Wanders Enterprise was founded in 2018 by a mother-daughter duo to provide transportation services for ladies. The mother, Dr. Sazlina Kamalralzaman, has 20 years of experience as a medical lecturer with experience in rehabilitation and working with community groups. Her experiences enabled her to identify gaps and solutions in services for people with special needs. Alongside her daughter, Sita Sarah Anuar, the social enterprises expanded its offer to provide companionship services in 2019 with the aim to enable ladies, elderly and people with special needs to travel safely with assistance from a companion.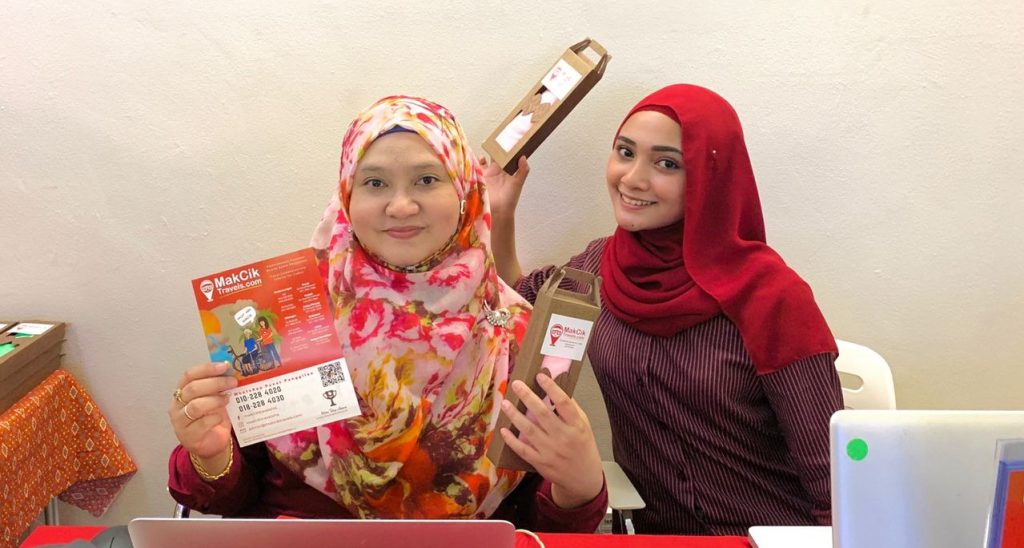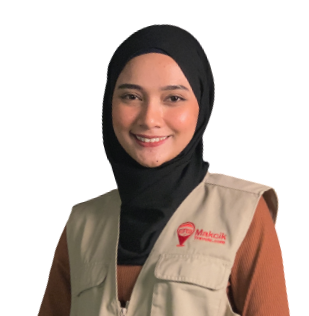 Team Leader
Siti Sarah Anuar
Sarah is the CEO and Founder of MakCik Travels. Her 3 years experience in this project has made her grow as one of the youngest women techpreneur. With the help of MakCik Travels, Sarah is committed to giving at-risk individuals the opportunity to travel and experience the world. She believes that stepping out of one's comfort zone and seeing the world may do wonders for one's mental wellbeing.
FACTBOX
LOCATION

Kuala Lumpur, Malaysia
GRANT PERIOD

Aug 2022 - Jul 2023
GRANT AMOUNT

MYR 51,051.50
BENEFICIARIES

30 families

Poverty Alleviation

Women