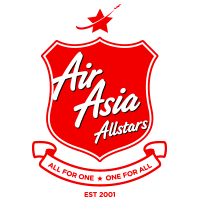 Hammock Amok in Kota Kinabalu
Objective
Aid in the rehabilitation of rescued animals at the Lok Kawi Wildlife Park.
Challenge
Lok Kawi Wildlife Park receives approximately 50 to 80 animals per year. If they identify that the animal is in good mental and physical condition, they are sent back into the wild. Otherwise, they house and rehabilitate them until they are ready.
Because the centre has only 13 staff members, animal enrichment efforts are not as strong as they want it to be. Thus, they welcome donors, NGOs and volunteers who help them look out for the over 300 animals under their care. The list of animals they currently house include elephants, sun bears, orangutans, proboscis monkey and birds.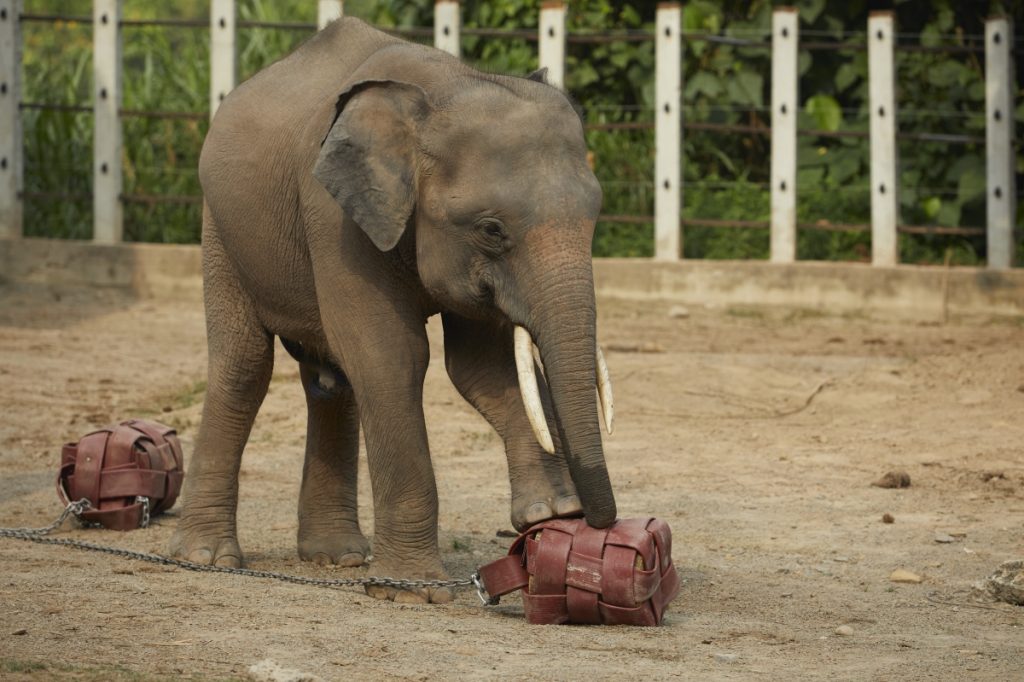 In partnership with APE Malaysia, thirty Allstar volunteers flew to Kota Kinabalu last September 6 to 9, 2019 to build enrichment tools and toys for the animals at Lok Kawi Wildlife Park.
These items, made from decommissioned fire hoses and aircraft interior scraps, help stimulate the senses of animals in captivity so they don't lose their natural instincts. The list includes Hammocks, Cubes, Honeycomb Feeders, Log Sacks, and Hoofstock Feeders. The Allstar group successfully built 77 enrichment tools that weekend.
About Our Allstars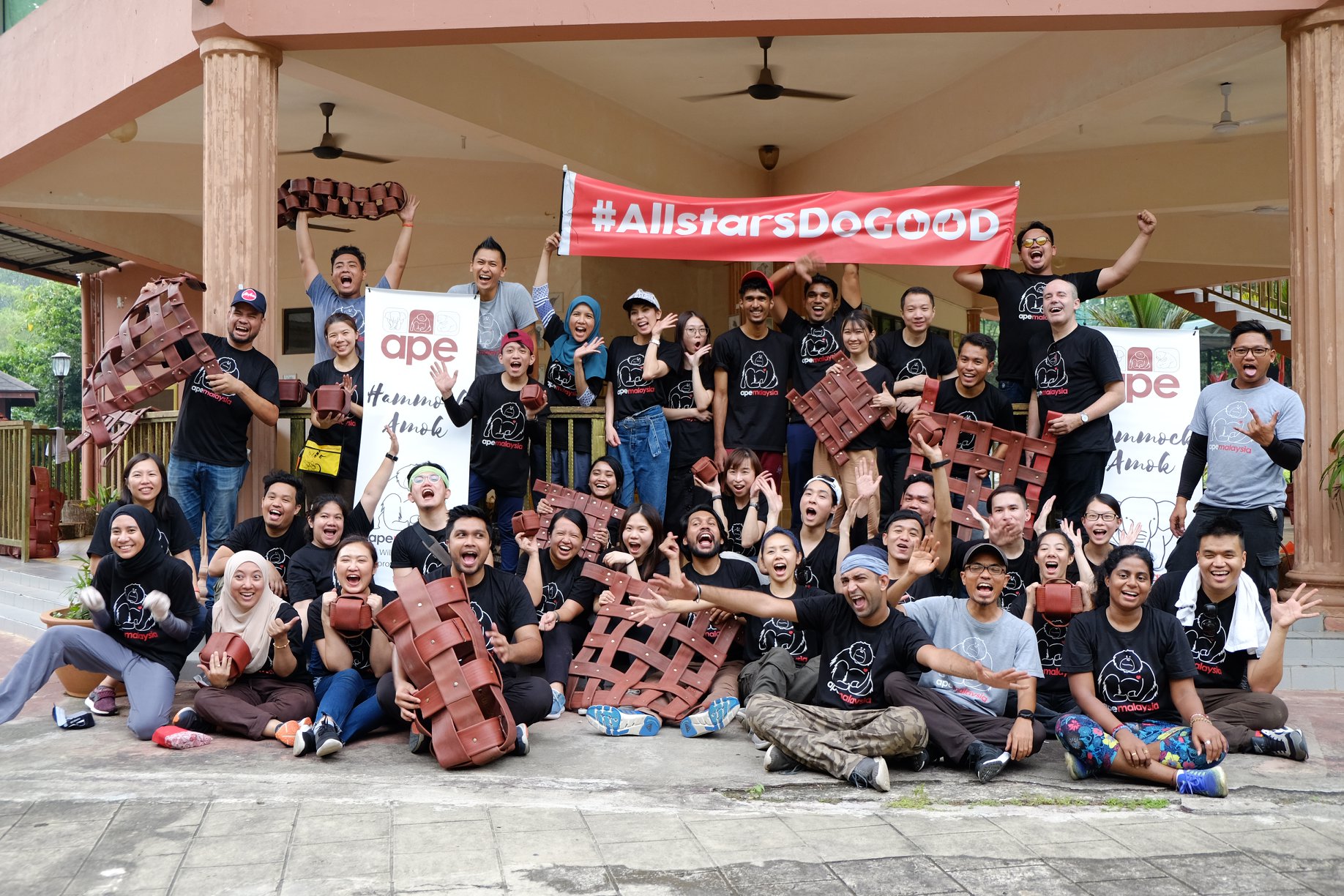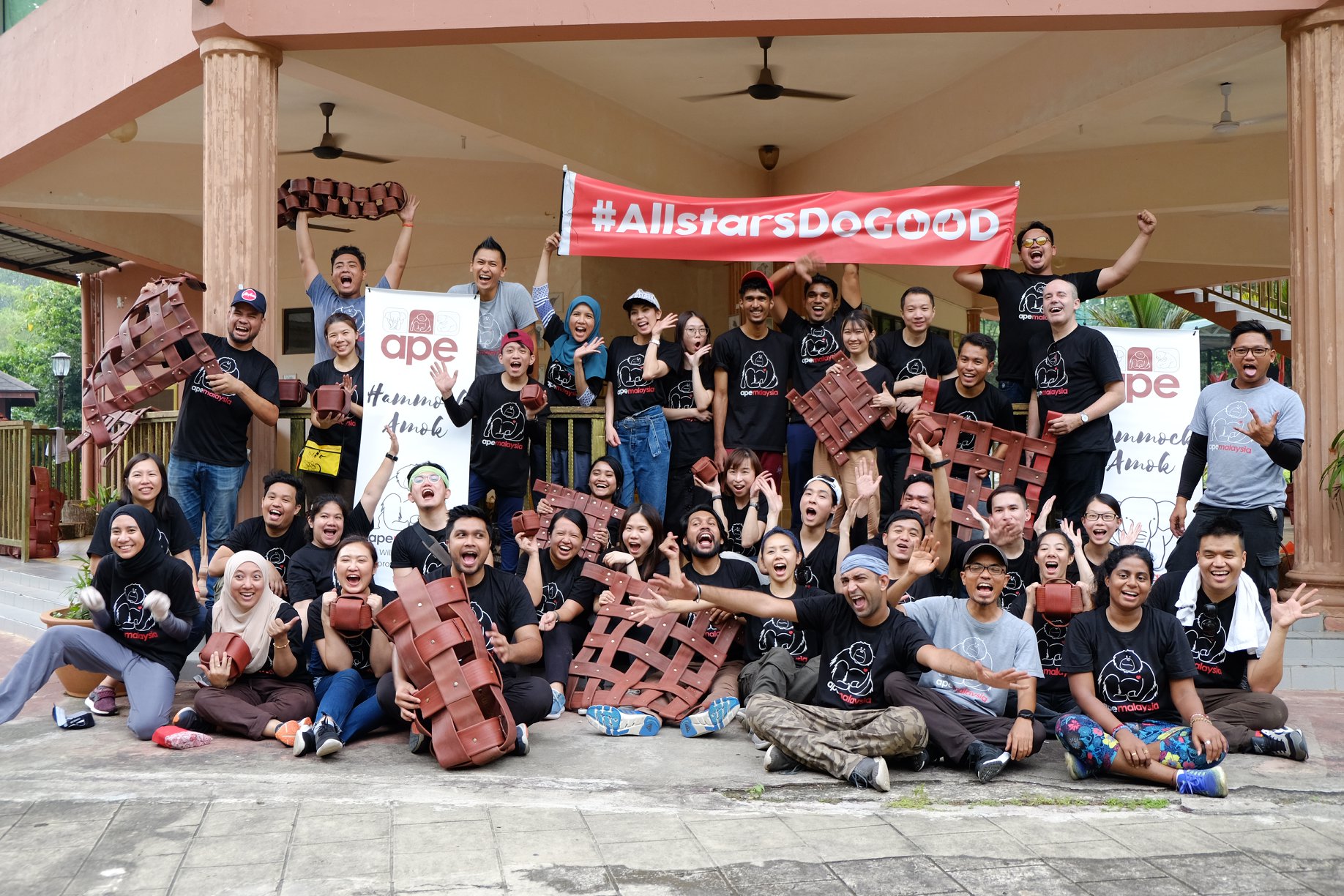 AirAsia's biggest asset is our 24,000 Allstars who span over 60 nationalities and a multitude of skills, from engineering to marketing, from flying an aircraft to build a world-class brand. Our diversity is our strength and together, we aim to make a difference to the communities that AirAsia connects.
Working with Asia's leading low-cost airline also means that Allstars are trained to be efficient, versatile and innovative. Passion is an essential part of our work, including in doing our part for local communities.
To date, Allstars have raised over US$2.5 million to support emergency relief and post-disaster rebuilding programmes. Through our 'Allstars do GOOD' initiative, Allstars contribute their time, efforts and skills to join AirAsia Foundation in supporting social enterprises seeking to address social and environmental issues affecting the region sustainably.
FACTBOX
LOCATION

Sabah, Malaysia
DATE

07 - 08 Sep 2019
Gallery