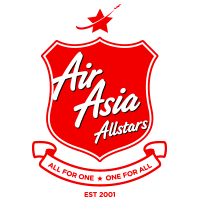 Hammock Amok with Orangutans
Objective
Aid in the rehabilitation of rescued orangutans at the Sumatran Orangutan Conservation Programme.
Challenge
In conjunction with World Environment Day 2016, we introduced a team of AirAsia Allstars to the amazing work of our grantee, APE Malaysia, in improving wildlife welfare. With 30 volunteers, we travelled out to the Sumatran Orangutan Conservation Programme (SOCP), Sumatra's only orangutan rehabilitation centre in Medan, Indonesia, for rescued apes that have been either been held captive illegally as pets or injured by poachers and loggers.
Of the 42 orangutans at the centre, 7 were babies whose mothers were killed so that they could be captured and sold as pets. Five had permanent injuries that will prevent them from ever returning to the wild. For the latter, the SOCP is setting up a new Orangutan Haven in a protected area so that they can still have a good quality of life.
With APE Malaysia, we transported 500 tonnes of decommissioned firehoses donated by the Fire Department of Kuala Lumpur and Selangor to the site. The Allstars then got to work to create 32 hammocks and numerous other enrichment items from bamboo. These items are now installed in the SOCP's quarantine area and Orangutan Haven to help conservationists care for the welfare of the great apes and prepare them for their release back into protected forests.
To spread this initiative around ASEAN, AirAsia Allstars will be working with APE Malaysia to identify and equip more zoos and sanctuaries in the region.
Click here to find out more about our grant to APE Malaysia and check out our video:
About Our Allstars
AirAsia's biggest asset is our 21,000 Allstars who span over 60 nationalities and a multitude of skills, from engineering to marketing, from flying an aircraft to build a world-class brand. Our diversity is our strength and together, we aim to make a difference to the communities that AirAsia connects.
Working with Asia's leading low-cost airline also means that Allstars are trained to be efficient, versatile and innovative. Passion is an essential part of our work, including in doing our part for local communities.
To date, Allstars have raised over US$2.5 million to support emergency relief and post-disaster rebuilding programmes. Through our 'Allstars do GOOD' initiative, Allstars contribute their time, efforts and skills to join AirAsia Foundation in supporting social enterprises seeking to address social and environmental issues affecting the region sustainably.
FACTBOX
LOCATION

Medan, Indonesia
DATE

24 - 27 Jun 2016