Selaka Kotagede Silversmiths Collective
Objective
Improve competitiveness of traditional silversmiths
Raise income levels of artisans
Challenge
For centuries, Kotagede silversmiths have been producing some of the finest silverware, drawing on their rich Javanese heritage and patronage of the Royal Courts. In recent decades, economic crises, changing consumer tastes and industrial production of mass jewellery have all but decimated this centuries-old trade.
To arrest further decline, the silversmiths are in need of skills upgrade and exposure to current design trends. To compete against mass producers, the silversmiths also have to rethink the age-old structure of their industry and consider forming collaborations and partnerships to benefit from cost and marketing advantages.
Social Enterprise
The Selaka Kotagede project began as a part of the wider Kotagede Conservation Through Enterprise Initiative undertaken by ArkomJogja. Under the initiative, the Kotagede silver trade was selected for conservation focus after mapping and documentation of the historical zone found less than 30 active artisans in a village that used to be the hub of Javanese silver craftsmanship.
In March 2014, AirAsia Foundation co-organised a design workshop for the artisans with technical experts from the United Kingdom sponsored by the British Council. The 17 silversmiths who completed the workshop went on to form the Selaka Kotagede Silversmiths' Collective.
The group was guided by AirAsia Foundation to create a new brand identity and product range to appeal to new fans. In the process, they also received training on costing, pricing and marketing. From Jul 2015, the Selaka Kotagede debut collection of silver charms began selling onboard AirAsia Malaysia and AirAsia Indonesia flights. To purchase the beautiful 925 silver charms online, visit bigdutyfree.com.
Expanding on this first phase, AirAsia Foundation is funding
A matching silversmiths' fund to enable Selaka Kotagede members to take small loans to accept more orders
Advanced training in design innovation, community-organising
Capacity-building training for the silversmiths to run and build on their new joint label
Organisation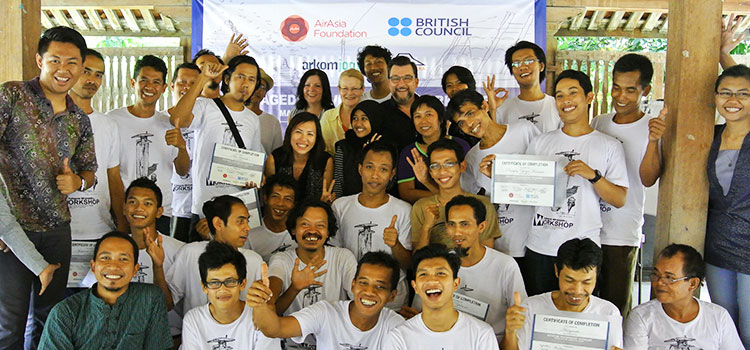 Selaka Kotagede is a collective of 17 traditional silversmiths living and working in the Kotagede heritage zone. The group represent the best of Javanese silversmithing traditions with its members from a wide age, from their 20s to their 60s. Selaka Kotagede offers hope to the survival of the trade as these independent silversmiths collaborate for the first time in a collective platform to share skills and explore new ideas.
Other Partners & Contributors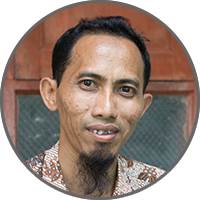 Team Leader
Anen Yulianto
Anen is a founding member of the Selaka Kotagede Silversmiths Collective. He hails from a family of traditional silversmiths. Both he and his brother, Apri, are practising artisans who learned their trade from their uncle, master craftsman Budi Hartono, from their early teenage years. He hopes to see a revival of Kotagede silversmithing traditions as a way of preserving Indonesia's cultural heritage.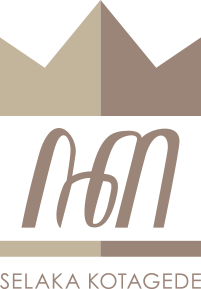 FACTBOX
LOCATION

Kotagede, Indonesia
GRANT PERIOD

Mar 2014 – on-going
GRANT AMOUNT

IDR 153,490,000
BENEFICIARIES

17 Kotagede traditional silversmiths

Arts & Culture

Heritage