Tonibung Renewable Energy Fund
Objective
Provide marginalised rural communities with affordable access to clean renewable energy
Stimulate local innovation and small-scale agricultural enterprises
Challenge
Across rural Malaysia, there remain thousands of small indigenous villages that are too geographically isolated and remote to be reached by the national power grid. Villagers have to rely on wood fire, diesel generators and kerosene lamps for basic electricity needs, limiting their ability to address underdevelopment and poverty. Although a viable alternative is available in the form of micro-hydro systems, most indigenous villages remain unable to access these solutions due to high upfront costs of installation.
To address these challenges, a group of indigenous activists began experimenting with renewable energy technology to meet the modest energy needs of remote villages. Through international development grants, they started installing micro-hydro systems that generate between 5kW-20kW in villages across Malaysia. However, as development funds fluctuate, alternative funding mechanisms are needed to ensure that the rural electrification programme continues.
Social Enterprise
The Tonibung Renewable Energy Fund is created with our grant to enable villagers to purchase their shared micro-hydro turbine through a high purchase scheme. Under the scheme, Tonibung equips participating villages with micro-hydro turbines through interest-free loans from the Renewable Energy Fund, which are repaid progressively by participating villagers over a three-year period. Repaid sums are returned to the fund to finance new turbines for other indigenous villages.
With clean, cheap and renewable energy, villagers are also able to earn additional income through small-scale rural produce processing facilities such as rice milling, food processing and refrigeration of fish for transportation to market.
Organisation
Tobpinai Ningkokoton Kuburuon Kampung (Tonibung) or Friends of Village Development is a non-profit, community-based aiming organisation founded in 1993 by a group of volunteers to help improve the livelihoods of disenfranchised rural communities. Tonibung's core work focuses on enabling rural electrification via micro-hydro or solar power, training indigenous communities in resource management, undertaking community mapping and nurturing development of micro enterprises. In 2013, the organisation launched the Centre for Renewable Energy and Appropriate Technology (CREATE) as its training and micro-hydro assembly facility to provide job opportunities to indigenous youth and educate them to lead their communities into a clean energy future.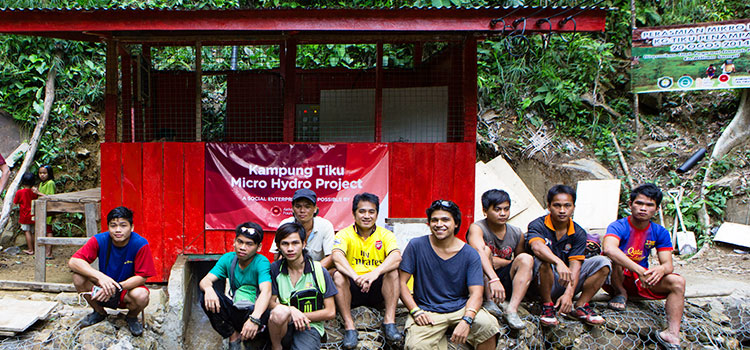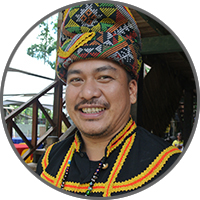 Team Leader
Adrian 'Banie' Lasimbang
Adrian is an indigenous engineer with over 15 years of experience in developing renewable energy solutions to improve the livelihood of rural communities. A self-taught innovator, he has installed micro-hydro systems in indigenous villages across Malaysia and trained community groups in resource management and customary rights protection. He has won multiple recognitions including the 2004 Seacology Prize, 2006 ASEAN Energy Awards and the 2008 Outstanding Young Malaysian award.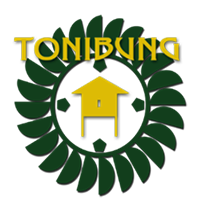 FACTBOX
LOCATION

Borneo, Malaysia
GRANT PERIOD

July 2013 - on-going
GRANT AMOUNT

MYR 96,305
BENEFICIARIES

62 Families

Environment

Indigenous Livelihood