Dó Paper Revival
Objective
Preserve the age-old art of traditional Dó paper-making
Create job opportunities for ethnic minority communities
Promote responsible tourism through appreciation of Vietnamese traditions and rural lifestyles
Challenge
In the face of Vietnam's rapid industrialisation, many of its old trades have steadily declined as modern society loses touch with traditional culture. Many professions as well as craft villages have also faded along with income-earning opportunities.
Dating back to the 13th Century, Dó paper was largely used in Vietnam as a canvas for artwork and for religious scrolls. Made through a meticulous process consisting up to 100 steps, Dó paper is distinguished for its durability and resilience, having a subtly textured surface. Recognising that Dó paper-making is an endangered craft, Zó Project was founded to keep the tradition alive and preserve this ancient skill unique to the country.
Social Enterprise
Zó Project collaborates with traditional paper artisans to produce Dó paper and popular Dó paper stationery to give the product new vitality. AirAsia Foundation has awarded the social enterprise with a grant to:
Purchase additional equipment and tools to increase production of Dó paper and crafts to meet demand
Develop a plant nursery which helps secure a sustainable supply chain of raw materials for the crafts while protecting the Dó plant from danger of extinction
Train villagers in traditional paper-making, production of new crafts and hosting paper-making tours and workshops
Zó Project aims to reinvigorate traditional Dó practices with creative touches to produce more practical, artistic products made from Dó paper that can familiarise the younger generation with Dó. The tours and paper-making workshops promote appreciation of the paper heritage as guests learn its techniques and discover its provenance at the nursery. At the same time, the villagers who previously had little means of employment now receive stable income from being a significant part of Zó Project.
Zó Project products are now available in Hanoi or at AirAsia Foundation's Destination: GOOD social enterprise pop-up shop@klia2.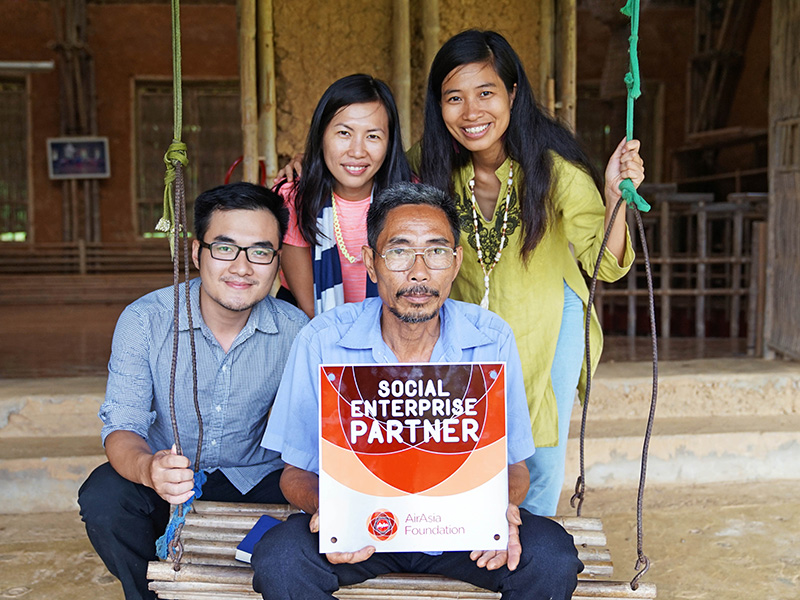 Organisation
Zó Project is a social enterprise founded in 2014 to preserve and expand traditional Vietnamese paper and paper-making techniques sustainably. The ancient paper is creatively made into contemporary crafts such as notebooks, postcards and other paper gifts that Zó Project sells from its shop in Hanoi. Profits are reinvested into its community of paper makers to create more livelihood opportunities for the ethnic minority villages in Northern Vietnam, such as by introducing community-based tourism.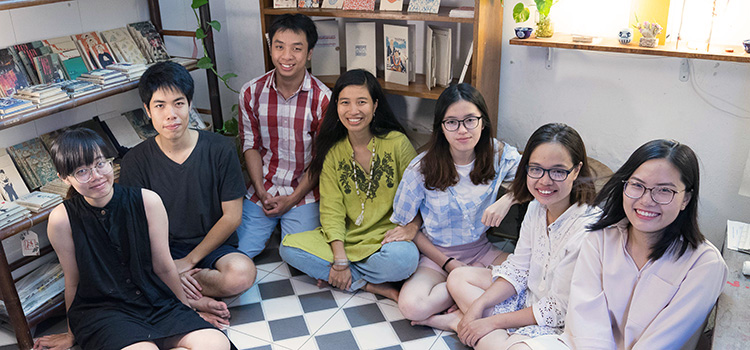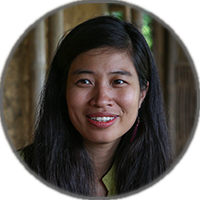 Team Leader
Tran Hong Nhung
It was during a visit to Duong O, a village 40km northeast of Hanoi where Dó paper-making orignated, that Nhung's concerns about the state of the craft were first raised. She found just three families of paper-makers left, struggling to make ends meet due to the village's rapid urbanisation. This inspired her to start Zo Project to protect the art by infusing it with modern touches that appeal to the younger generation like herself. She has since travelled around the region to promote the rebirth of Dó and learn about different paper-making techniques.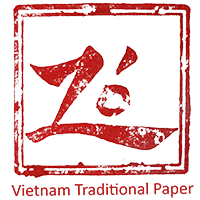 FACTBOX
LOCATION

Hanoi, Vietnam
GRANT PERIOD

Aug 2017 - Jul 2018
GRANT AMOUNT

USD 20,000
BENEFICIARIES

40 Families

Arts & Culture

Heritage