Limpapeh Minangkabau Songket
Objective
Preserve and promote cultural heritage of the Minang weave (songket)
Provide women farmers with a secondary source of income from traditional weaves through product development, marketing and sales
Challenge
West Sumatra, Indonesia is home to the Minangkabau, an indigenous ethnic group known for being the world's oldest and largest matrilineal society, tracing ancestry and inheritance from the female line. The matriarchy of the Minang places women in unique positions in the arts and culture of the region. However, their cultural traditions and long-held customs are at risk of being forgotten as younger generations leave home in search of higher income opportunities.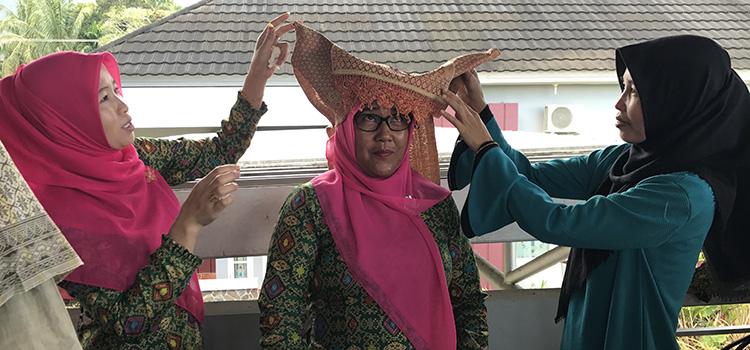 Social Enterprise
Limpapeh is the social enterprise brand of women's NGO Lembaga Pengkajian dan Pemberdayaan Masyarakat (LP2M) which aims to preserve and generate income from sales of Minangkabau traditional weaving. Formerly known as 'tek Gadih, the business unit was the result of an economic empowerment programme that enables women in rural areas to earn a second income through cottage industries. Since 2013, LP2M developed and sold a variety of food products, woven handicrafts and naturally-dyed fabrics.
Between 2013 and 2015, the weaving initiative successfully grew participation and increased from three groups to 10, with a total of 250 individuals. LP2M successfully reintroduced traditional brocade weaving, also known as 'songket', in villages where the practice has stopped altogether for a generation. The weavers were also taught to use natural dyes from local plant materials to lessen the negative impact of chemical byproducts leaching into the surrounding agrarian environment.
AirAsia Foundation's social enterprise grant to LP2M enables the organisation to
Improve product offerings through prototyping and development
Conduct research and document the traditional craft and its symbolic meanings
Produce a technical guidebook for existing and future weavers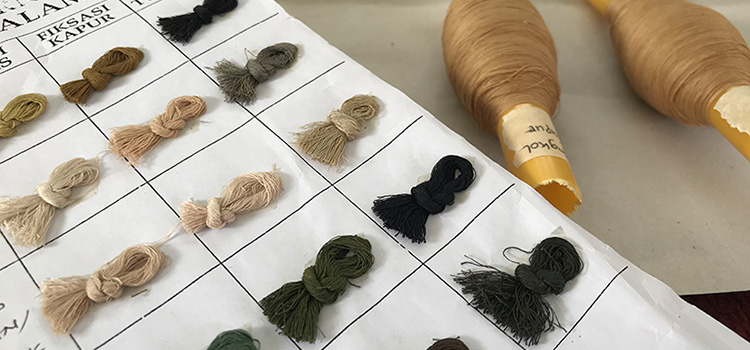 Organisation
LP2M is a women's NGO founded in 1995 to advocate for women's reproductive health, carry out economic empowerment activities, and promote women's political participation and representation in local communities. Its work currently impacts over 2,000 women in the West Sumatra province and through social enterprise, LP2M aims to generate a modest income to sustain and expand their activities as well as improving the economic situation of the Minangkabau women while preserving their traditional heritage.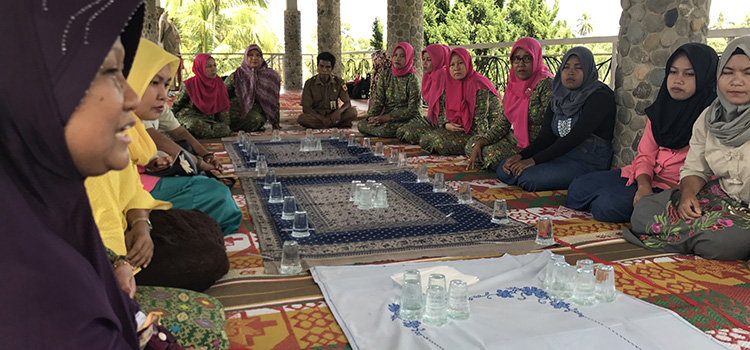 Other Partners & Contributors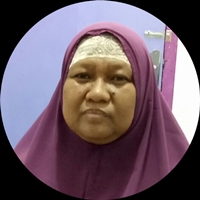 Team Leader
Fatiha Yendreni
Fatiha's passion in empowering communities started in 1997 as she conducted various trainings for self-employed groups and small scale businesses in Padang. As LP2M's program coordinator, she rebuilt the community's confidence and enthusiasm for brocade weaving through multiple dialogues and her knowledge on local weaving traditions. Determined to revive traditional weaving with natural dyes, Fatiha transformed abandoned machines into life-empowering weaving tools for the women of Lintau.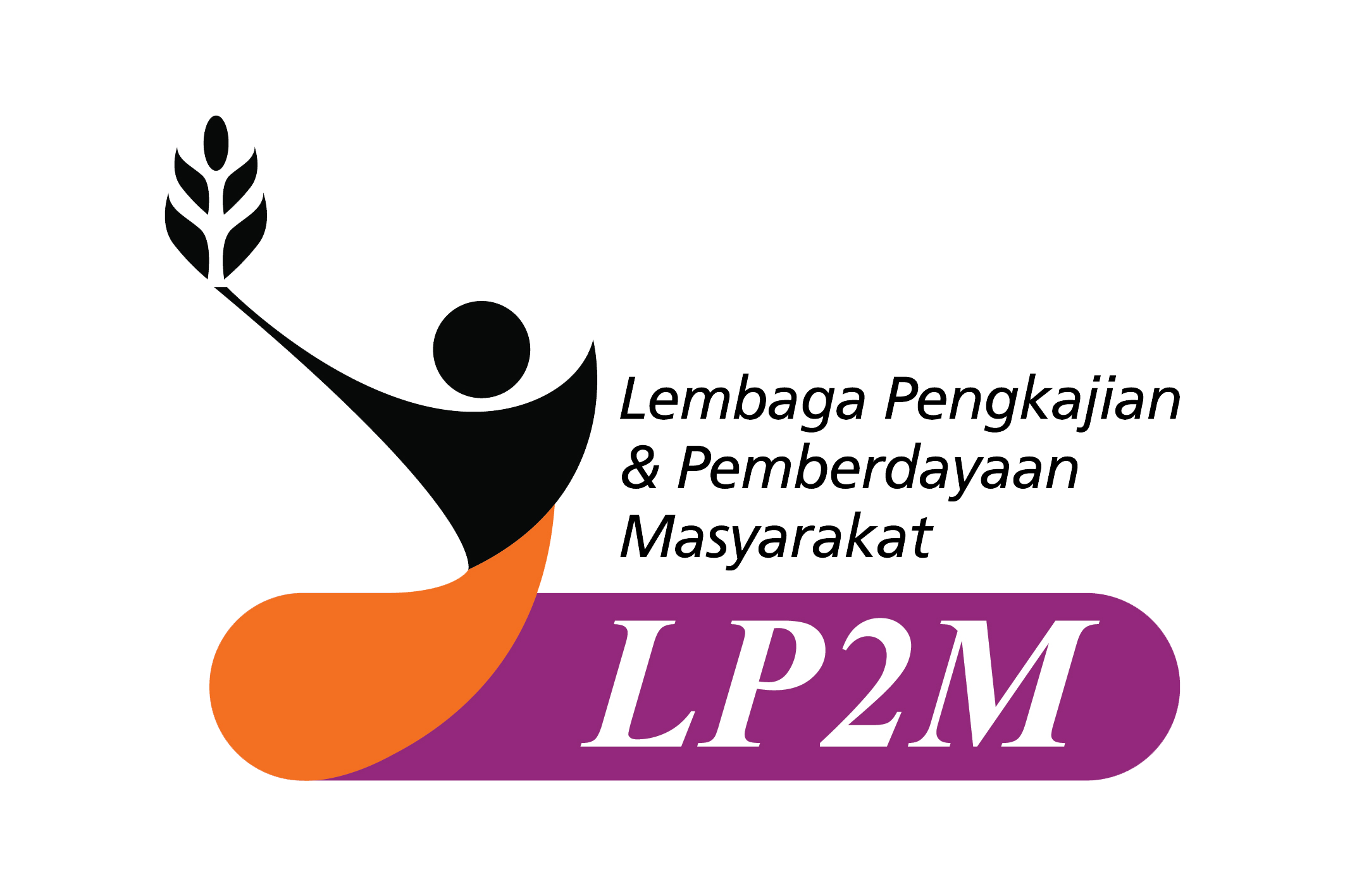 FACTBOX
LOCATION

West Sumatra, Indonesia
GRANT PERIOD

September 2018 - August 2019
GRANT AMOUNT

IDR 211,570,000
BENEFICIARIES

40 Families

Arts & Culture

Women