Athena Empowers
Objective
Promote good menstrual hygiene management (MHM) practices among marginalised women and girls
Train young women to become advocates for reusable menstrual products as an alternative means of livelihood
Challenge
In many developing countries, deep-rooted taboos, cultural myths and misinformation have prevailed for centuries, affecting men and women's attitude towards menstrual hygiene management. Just as discrimination against menstruating women persists in remote rural areas, at least 500 million women globally still lack access to sanitation products, exacerbated by poor economic conditions.
In Malaysia, it is estimated that thousands of schoolgirls are forced to stay home during their menstrual cycle, resulting to a high rate of dropouts, early marriages and pregnancy, limiting their capabilities to work and start productive careers. To address this challenge, a social entrepreneur takes on the role of a big sister, tapping on the entrepreneurialism of women and young girls to empower and change mindsets.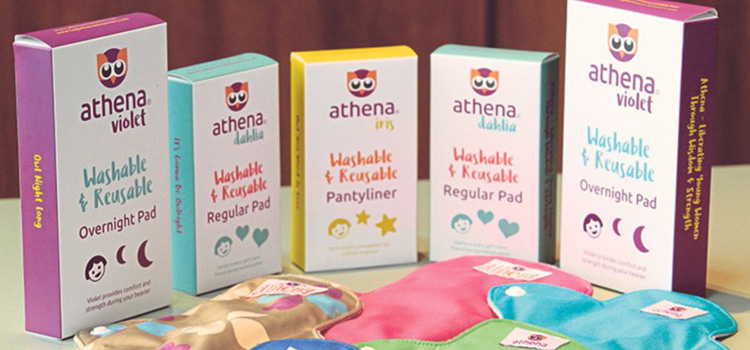 Social Enterprise
Athena Empowers is a series of educational workshops for adolescent girls focusing on managing puberty and menstrual health management. It started as a CSR programme of Blubear Holdings, a social enterprise that employs single mothers as seamstresses to produce reusable sanitary pads. AirAsia Foundation's grant will enable Blubear to:
Organise menstrual hygiene workshops in indigenous villages in Kota Belud, Sabah

Empower trained women to become sales representatives and micro-entrepreneurs

Expand Blubear's distribution channels for Athena pads to reach remote rural areas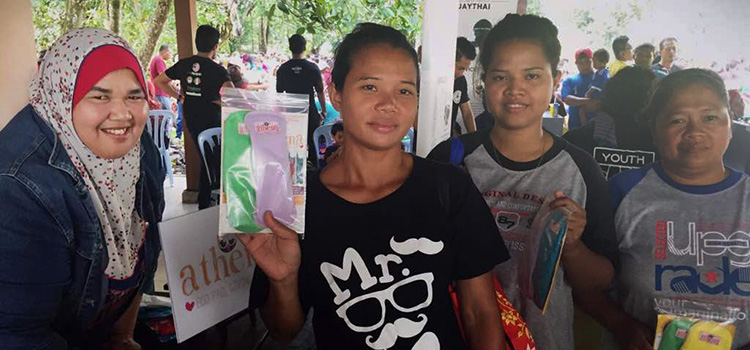 Since 2015, Blubear has distributed more than 2,700 Athena pads to almost 1500 women in Malaysia. Athena pads are made from a combination of bamboo fibre and high quality absorbent cotton, characterised by its soft feel, air permeability and antibacterial properties. As an alternative to disposable sanitary pads, Athena pads were designed to be economical for low-income women. The pads are environment-friendly and reusable for up to more than a year, reducing the amount of waste that ends up in landfills.
Organisation
Blubear Holdings was established in 2013 as Blucotton Sdn Bhd, a manufacturing company that sells eco-friendly products including personal hygiene and sanitation. In 2015, the business model changed to that of a social enterprise where a majority of the profits go to educating underprivileged girls about menstrual hygiene management. Through partnerships with government agencies, women NGOs and corporations, Blubear aims to promote self-development and become the leader in providing programmes for marginalised women and girls.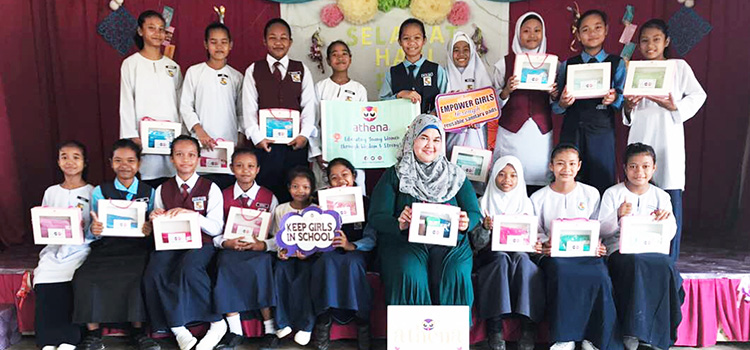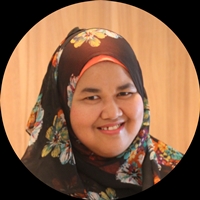 Team Leader
Anja Juliah Abu Bakar
Anja's inspiration to launch a manufacturing business was inspired by the many girls in Malaysia who are forced to skip school because they cannot afford to buy menstrual pads. She is passionate about the importance of education, being a school dropout herself in the 1990s. A diploma holder in Human Resource Management, Anja now uses her skills and network to design products and programmes that empower marginalised women in Malaysia.

FACTBOX
LOCATION

Sabah, Malaysia
GRANT PERIOD

October 2018 - September 2019
GRANT AMOUNT

MYR 31,028
BENEFICIARIES

5 villages

Poverty Alleviation

Women