Parastoo Theatre
Objective
Spread awareness about refugee situation in Malaysia through public performances

Rebuild confidence of refugee members through theatre acting and aid in relieving depression
Increase Parastoo Theatre's capacity to be self-sustaining
Connect Malaysian society to the refugee communities
Challenge
There are an estimated 65 million people forcibly displaced from their homes around the world and approximately 86% of them are hosted in developing countries. More often, these host countries lack the legislative and administrative framework to address refugee matters. In Malaysia, refugees and asylum seekers face unique and complex challenges related to their mental health linked to pre-migration experiences and post-migration conditions such as separation from family, difficulties with asylum procedures and poor housing. Furthermore, global data shows that asylum seekers are at greater risk of developing depression and anxiety disorders as they suffer from uncertainty and limited humanitarian support.
As a response to the growing frustration and social isolation prevalent among refugees in Kuala Lumpur, a theatre troupe began uplifting its members through drama as a form of therapy and restoring their self-esteem.
Social Enterprise
Parastoo Theatre is a theatre troupe of Afghan refugees in Kuala Lumpur which aims to raise awareness on social issues faced by refugees. Founded in 2017 by writer and director Saleh Sepas, Parastoo practices the 'Theatre of the Oppressed' (TO), a form of interactive theatre intended to transform lives as spectators become performers who act out solutions to the social problem presented through the play. Their most-performed screenplay to date is "Screaming in Silence", a play that tells the story of 12-year-old Nazanin who is forced to marry an older man to settle her father's gambling debt. The play sheds light on one of the biggest social issues in Afghanistan where women and young girls are being sold for many different reasons, all of which often lead to oppression and violence.
Through AirAsia Foundation's grant, Parastoo will be able to:
Train twenty (20) new actors
Produce marketing materials and promote through online and social media
Generate revenue from merchandise and ticket sales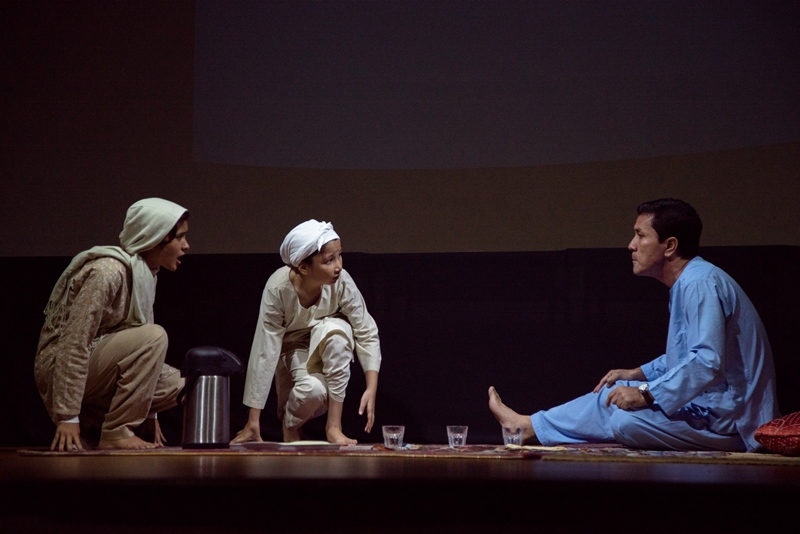 Parastoo aims to bridge the gap between refugees and Malaysians by performing regular shows in universities and institutions. Future plans include a community arts space for refugees in Malaysia that enables livelihood opportunities and promotes healing and understanding between people of different faiths.
Organisation
Before fleeing Kabul, the founder of Parastoo had trained for two years under Kayhan Irani, an American educator and actor who learned the TO methodology from the Brazilian dramatist who created it, Augusto Boal (1931-2009). This theatre is based on a culture of dialogue, one that eliminates the distance between the actors and the audiences. Using games, the theatre also helps actors to gain self-confidence and skill to alleviate depression and frustration prevalent among refugees.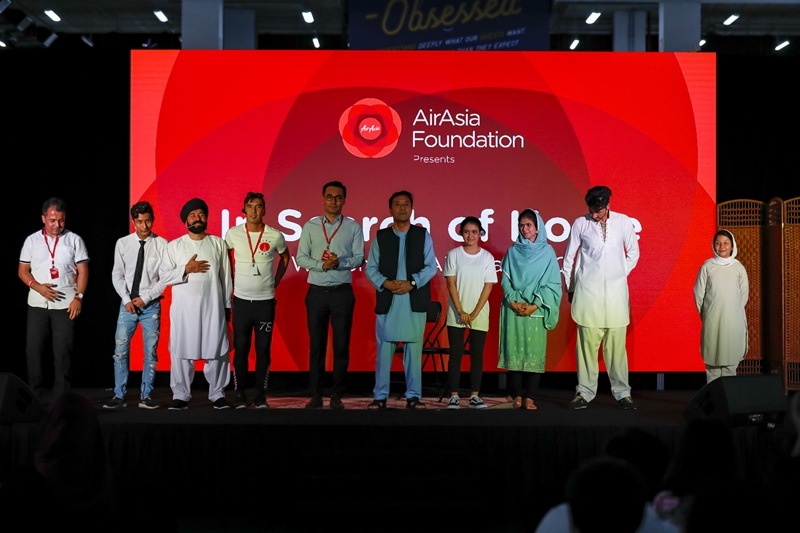 Parastoo Theatre debuted in 2017 with 'The Bitter Taste of History', an original play written by Saleh Sepas that narrates the lives of war victims in Afghanistan. After receiving encouraging support from sponsors and Malaysian audience, Parastoo developed a second and longer performance entitled 'Screaming in Silence' with an initial performance at Damansara Performing Arts Centre (DPAC) in February 2018. Since then, the refugee troupe have performed in five different locations in Malaysia, including AirAsia's Corporate Headquarters, RedQ.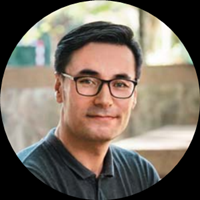 Team Leader
Saleh Sepas
Saleh has been writing and directing radio programs in Kabul, Afghanistan for 10 years. Passionate about socio-political issues, he now produces screenplays for budding actors who wish to be trained in 'Theatre of the Oppressed', gaining inspiration from his experiences back home and now as a refugee in Kuala Lumpur.
FACTBOX
LOCATION

Kuala Lumpur, Malaysia
GRANT PERIOD

February 2019 - January 2020
GRANT AMOUNT

MYR 18,250
BENEFICIARIES

50 refugees

Arts & Culture